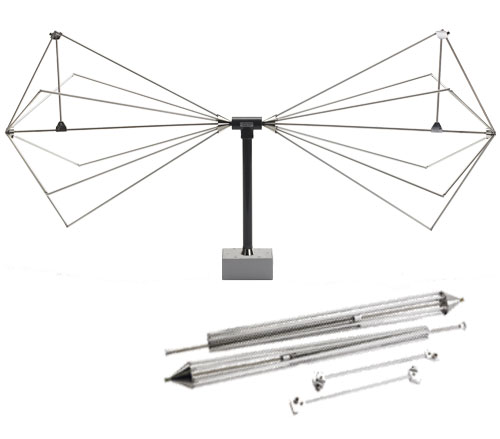 Flexible Biconical Antenna
Biconical antenna model ABF-900A is used for emissions and immunity testing to meet various EMC standards. It has frequency range of 25 - 300 MHz. It has flexible and foldable conical elements for easy storage and transport.
Frequency range: 25 MHz to 300 MHz
Collapsible antenna elements
Part of ANK series antenna kits
Individual Calibration
Three year warrant
Frequency Range: 25 MHz-300 MHz
Continuous input power: (CW): 50 Watts
Polarization: Linear
Impedance: 50 N)
Connector: N (f)
Width: 52.75 in / 134 cm
Length: 28.75 in / 73 cm
Weight: 10 lbs. (4.5 kg) max.
Antenna Factors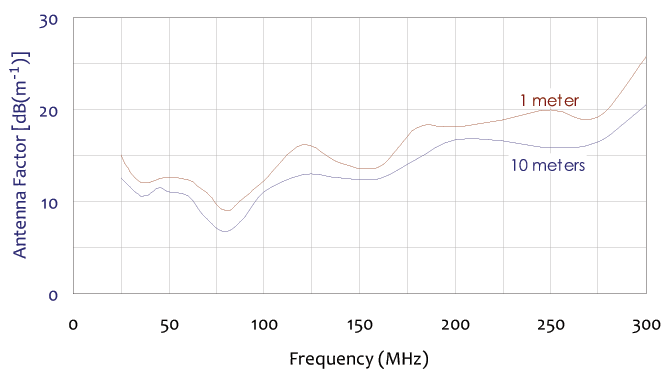 Isotropic Gain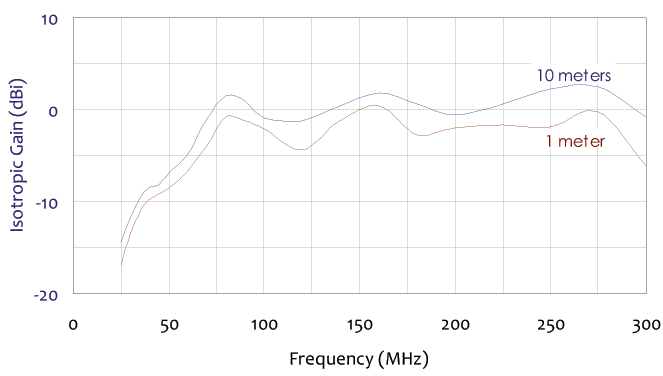 Voltage Standing Wave Ratio (VSWR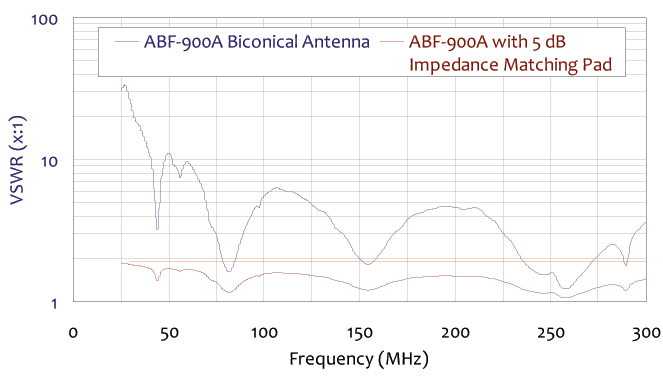 Return Loss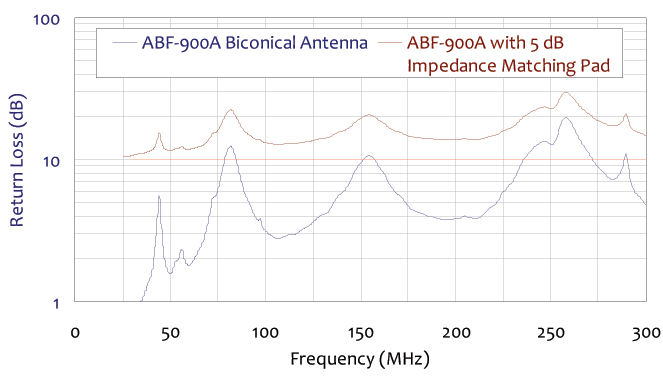 Typical Field Strength with 50W Input Power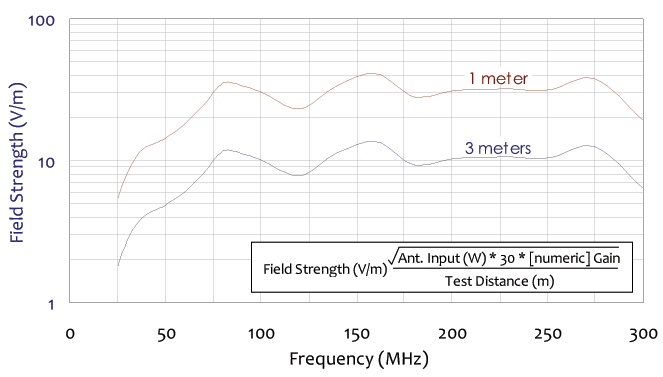 Typical Forward Power Levels