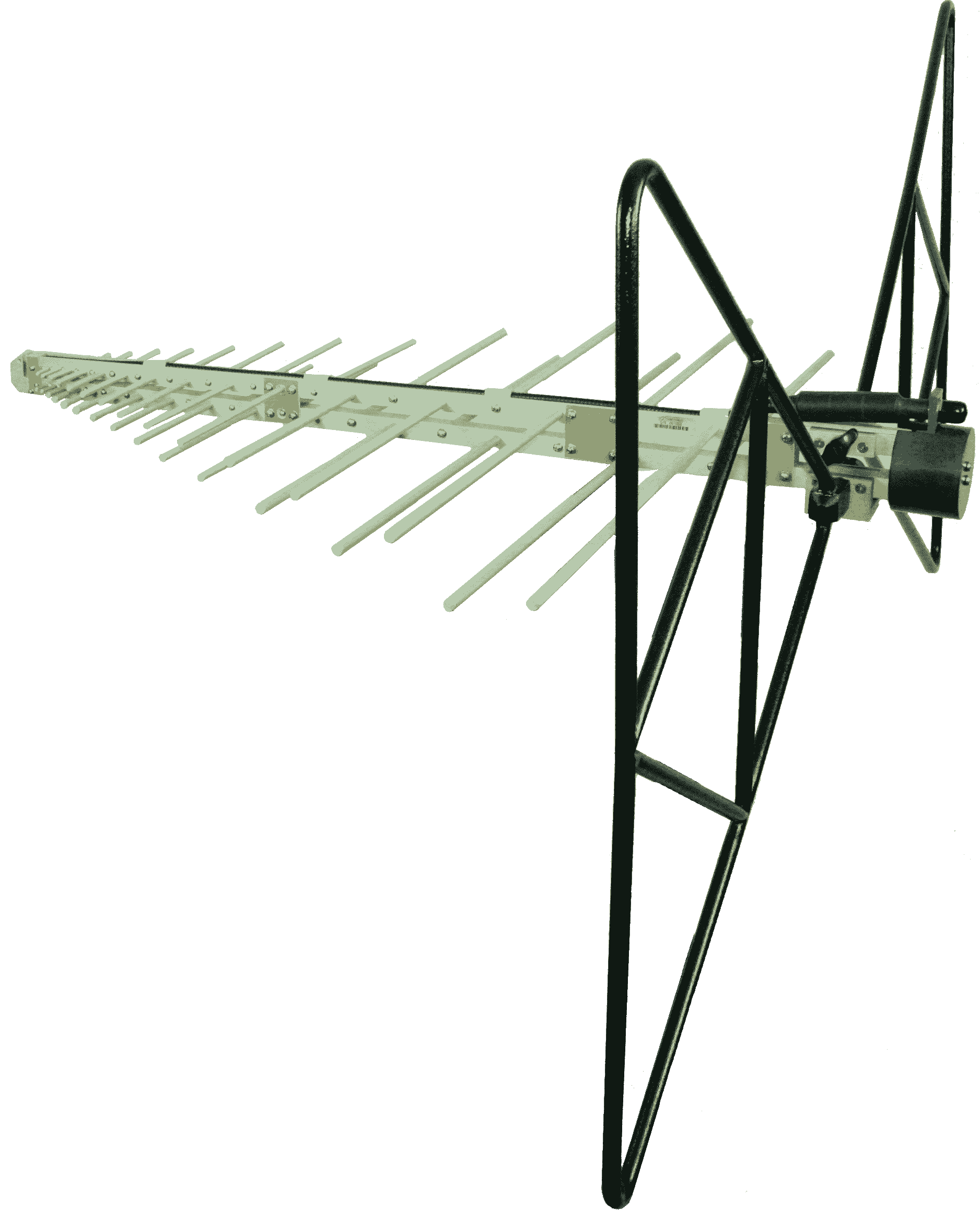 Biconical and Log Periodic Hybrid
The AC-220 Combilog antenna is for EMC emission and immunity up to 2 GHz.. It combines the electrical properties of two antenna (biconical and Log ). It reduces overall testing time by 20 - 30% due to antenna switching. It is Optimized for emission measurements, but can handle up to 500 Watt CW, making it suitable for most immunity measurements . Each antenna is individually calibrated at 10 meters and the data included the purchase price.
Broadband: 20 MHz to 2 GHz
Minimizes antenna switching
Transmit and receive capabilities
Individual calibration
Frequency Range: 20 MHz to 2 GHz
Power handling: 500 Watt max.
Gain: 5 dBi min. (200 MHz -2000 MHz)
Impedance: 50 Ohm
Connector: Type N Female
VSWR: 2:1 average
Weight: 8 lbs. 3.6 kg
Dimensions (L x W x H): 38 x 50 x 25 inches , 96 x 127 x 63 cm